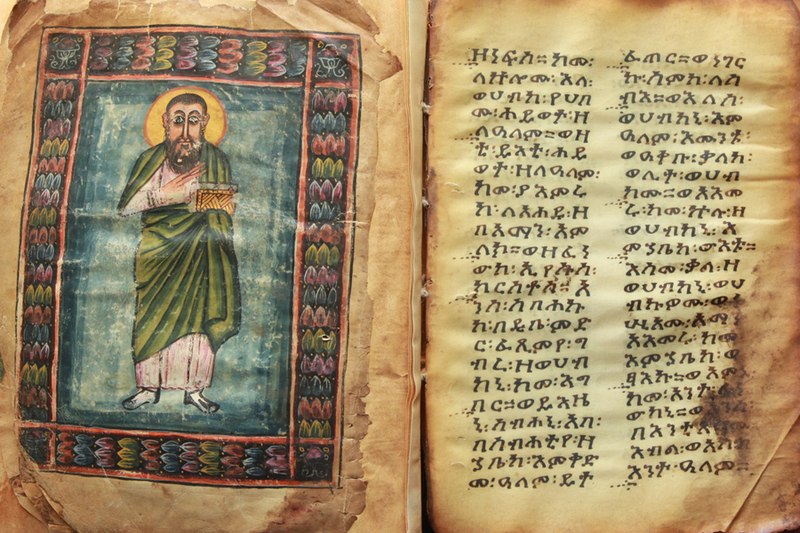 After having survived 1,500 years of history in a remote monastery, the Garima Gospels now face their most serious threat.
One of the greatest treasures in the Christian world, guarded for over 1,500 years in northern Ethiopia, may not have survived the latest threat.
You Garima Gospels, written in goatskin and dated between 330 and 650 AD, are in an area that has been under siege for months by the armies of Ethiopia and Eritrea. Religious sites near the Abba Garima monastery in Tigray were bombed and precious looted artifacts, so it is feared that the worst happened to this treasure.
"It is frightening for many of us to think that these Gospels and other ancient artifacts are on the road to danger," said Suleyman Dost, a professor in the Department of Jewish and Near Eastern Studies at Brandeis University in Massachusetts, quoted by The Globe and Mail.
"The Garima Gospels are not only among the first complete texts of the Christian scriptures, but they also offer us a rare glimpse into the language, religion and history of ancient Ethiopia," he added.
The online newspaper advances that the Garima Gospels, bound and illustrated copies of the Four New Testament Gospels written in the classic Ethiopian language Ge'ez, are one of the treasures of the ancient Axumite kingdom, whose heart is now engulfed by the war zone in Tigray.
"The war threatens countless priceless traces of this period, including inscriptions, religious buildings and manuscripts that have been diligently preserved in monasteries for centuries," said Dost.
The Axumite kingdom, whose territories extended across the Red Sea to Yemen, was one of the great cultural and economic empires of that time and one of the first states to accept Christianity as an official religion, in the early fourth century, even before the Roman Empire.
The capital, Axum, is known as the home of Ark of the Covenant – another sacred relic whose fate is currently unknown.
The Garima Gospels are older than the most famous Western manuscripts, such as the Book of Kells, and are more closely linked to the original Greek Gospels.
To the morning man, Michael Gervers, a historian at the University of Toronto, explained that "they are of extreme importance for the Christian culture as a whole". "Yours loss would be disastrous for the Judeo-Christian cultural heritage. "
The war in Tigray destroyed much of Ethiopia's religious and cultural heritage, even more than the invasions of Ahmad ibn Ibrahim al-Ghazi, who burned churches and manuscripts across the country in the 16th century.
The historian and his colleagues are attentive to the antique markets, if someone tries to sell the manuscripts. "It would be an offense against Christianity if the Garima Gospels ended up for sale," he said, adding that there was still a possibility that soldiers had burned the manuscripts "out of spite".
So far, however, its whereabouts are a mystery.

Liliana Malainho, ZAP //