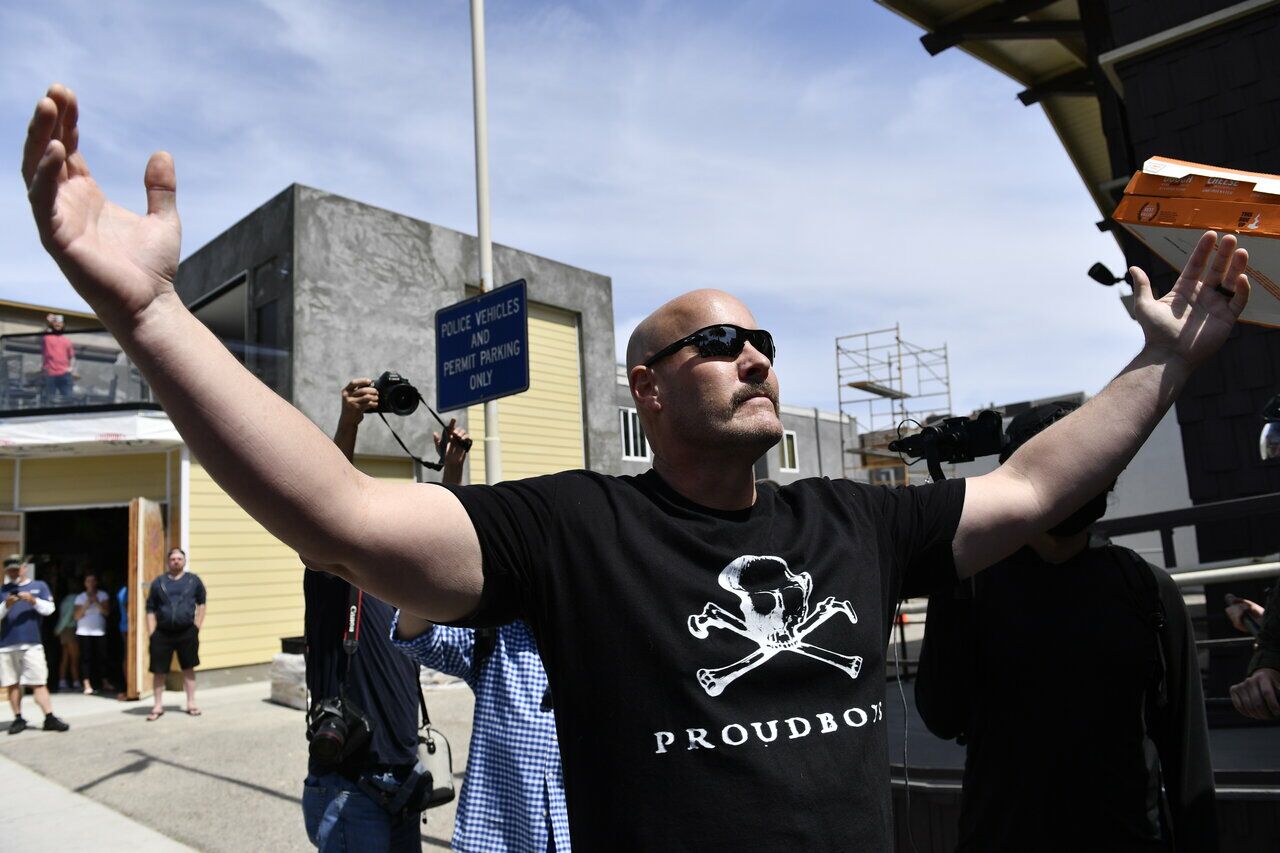 White Lives Matter organizer is forming a new fascist group, which seeks to please public opinion and wants to see a racial war in the United States.
The organizer of the aborted rally White Lives Matter, in Raleigh, North Carolina, now wants to launch a fascist movement, according to the recordings of a leaked voice chat to which Raw Story had access. The man he claims to be a member of the United States National Guard – a reserve military force under federal command.
The Telegram group, formerly known as "Bolts", canceled the White Lives Matter rally after learning that the initiative would not have the support of the Proud Boys — a far-right neo-fascist political organization. The group changed its name to "American Union Fascist".
The founder of this movement, who also made himself known under the name "Bolts", now hopes create a new fascist group in North Carolina until this summer.
"We will no longer be afraid to spread the truth and be present in public areas. We will start slowly. We will gain support online and through advertisements in the main cities of the state. We will have face-to-face private meetings to get to know each other and share ideas. So, when we are safe and we have enough support, we will march. We will take the streets back from the degenerates, "said the man of unknown identity in the chat on the social network Telegram.
After canceling the White Lives Matter rally, "Bolts" invited the group of supporters involved in planning the event for a private voice chat to discuss the launch of the new group.
One of the focus of the discussion was to try 'lighten up' the racist vein of the group, in a way getting support from public opinion. Some of the chat members were skeptical about this, writes Raw Story.
"Bolts" also said that he imagines a group that carries out community actions for homeless people, with some members filming so that they can then share their good actions on Twitter and Telegram.
The posture of concern for public opinion that "Bolts" wishes to promote belies the opinions expressed on his Twitter account, which show someone anxious for white supremacists to make their presence felt on the streets and to see a racial war happen in the United States.
In July last year, "Bolts" expressed admiration for Adolph Hitler and George Lincoln Rockwell, founder and commander of the American Nazi Party, on Twitter.

Daniel Costa, ZAP //