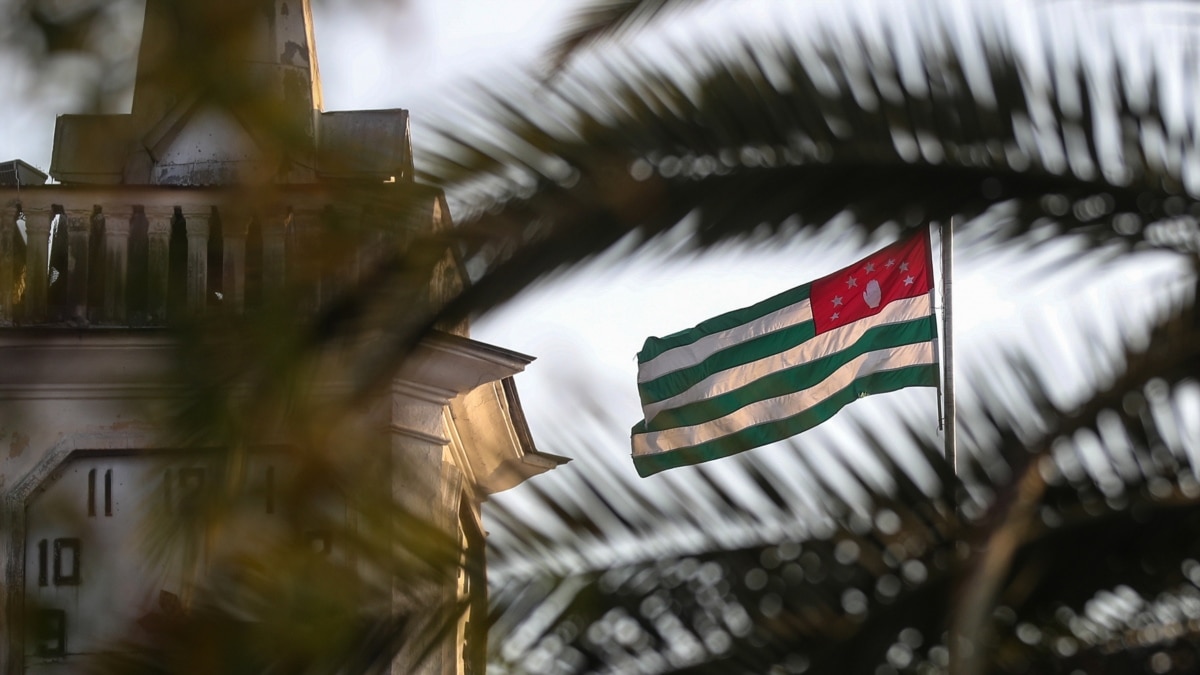 "Why should we keep the area with taxpayers' money, where we do not even have the right to buy an apartment?" Said Russian experts At the joint conference of the Caucasus Center for International Studies in Geopolitics and Geohistory and Sokhumi State University, entitled "Abkhazia is Georgia".
At the online conference, which took place on April 11, the organizers invited experts from various countries, including Russia, Azerbaijan, Ukraine, Moldova and Israel.
"We wanted to show that Russian public figures know everything, that is, that Abkhazia and the Tskhinvali region are the territory of Georgia. "Others were present from Israel, Ukraine, Azerbaijan … Everyone unanimously stated that this is the territory of Georgia and Russia should withdraw its recognition." Says Guram Markhulia, head of the Caucasus Center for International Studies in Geopolitics and Geohistory.
The conference was attended by Tatiana Poloskova, Doctor of Political Science and Candidate of Philosophy from Russia, and Professor Oleg Kuznetsov, Doctor of Historical Sciences. Tatiana Poloskova said that Abkhazia has neither the economic nor the managerial resources to exist independently, which is why the millions of rubles allocated from Russia are controlled by the corrupt circles of Russia and Abkhazia separately.
"When they say we should fight corruption, the question arises, where should they fight this corruption, if the money that goes to Abkhazia goes from Moscow? Ask our state authorities where this money went if the country is terribly desolate. I have not seen such a devastation in Syria either. " – Says Tatiana Poloskova.
He said that many problems are created by the fact that a Russian citizen has no right to buy real estate or open an enterprise in Abkhazia, which is recognized as an independent state by Russia, if his partner is not an Abkhaz citizen.
"Because of this, there are a lot of corrupt deals and banditry. A few years ago, the Russian consul and his pregnant wife were brutally murdered. Investments are not protected in any way. Of course, this used to be the case, but now Russia does not have the time to squander money here and there. We ourselves are in a severe crisis caused by a pandemic and sanctions. "
Tatiana Poloskova says that as soon as the government in Russia changes, the issue of small – recognized or unrecognized – states that have become satellites of Russia will come first.
"We need to find out why we recognized them. What led Medvedev's team? Anything with lobbying interests? With Russia's geopolitical interests? It is very doubtful. We were not threatened by anything. If the Abkhazian government does not want to negotiate, then I see three options. The first is the restriction of finances (by the way, since January 1, Abkhazia has not received any money from Russia); The second is strict control (possibly by the internal ruler, which the local government and the opposition will not take) and the third is to withdraw the recognition. The media even writes why we should keep the area with the money of the taxpayers, where we do not even have the right to buy an apartment. "
"Russia does not need Abkhazia in such a situation"
Oleg Kuznetsov emphasizes that the Abkhaz region was not formed as a state and the clan mentality still prevails there.
"The families distribute the funds according to their narrow clan interests … Infrastructure work was not carried out after the collapse of the Soviet Union. In such a situation, Russia does not need Abkhazia and if it needs it, only to deploy bases in Gudauta. We should expect that the conflict between Abkhazia and Russia will reach its apogee in the summer. "Russia will not resume funding in the second half of the year." He adds that Russia may even refuse to be in Abkhazia.
Political scientist Paata Zakareishvili also expects the situation to become tense in summer. Documents on energy resources are to be signed between Moscow and Sukhumi in June for their further sale. According to Zakareishvili, the buyer will be a Russian oligarch in all options, which will further weaken Abkhazia's position.
"There are many people in the Russian society who say that the recognition of Abkhazia was a wrong step. But this position does not coincide with Russia's neo-imperial policy. Donbas, annexation of Crimea, Russia's strengthening of the Black Sea in the NATO context … Against this background, the waters of Abkhazia are in Russia's military interests. 80% of the Russian population votes for the three imperialist parties, so it is unlikely that Russia's policy will change.
Abkhazians are well aware that there is no need to talk about independence after the annexation of Crimea. They will either be part of Russia or create a new state together with Georgia. "But Georgia is silent, offering nothing but toasts." Says Paata Zakareishvili.
Abkhazia without Abkhazians
The conference in Sokhumi attracted attention for other reasons. Abkhazian author Vitali Sharia Echo Kavkaza's blog "Discussion on Abkhazia without Abkhazians" writes:
"I especially noticed the last paragraph:" Conference participants Agreed above Of the problem Topical On issues Discussion Extension Generation". What is the discussion, if only according to its participants can it be said that it is a one-on-one game? The same opinion was expressed in the very first comment: "Georgian supporters have gathered, what else can we expect? Of course they agreed. They had no opponents and "…
Why weren't Abkhazians invited? Historian Zurab Papaskiri, who participated in the conference, explains that they did not even try to invite Abkhazians, because, as a rule, they refuse to participate in conferences of a similar format and theme.
"We wanted to invite Russians here more. There are serious messages from Moscow that experts will finally say that Russia will withdraw its recognition. "There is a chance for Abkhazia to return only if the Russians leave Abkhazia."
Nino Kalandarishvili, head of the Institute for Nationalism and Conflict Studies, said that the title of the conference, "Abkhazia is Georgia," was enough to keep Abkhazians from wanting to participate.
"There was no representative of Armenia either. This also makes me think that the topic could not be fully covered. From the very beginning, saying that "Abkhazia is Georgia" means that you will not find an Abkhazian participant. It does not matter what I think and what others think, whether Abkhazia is really Georgia or not, the main thing is to talk about this topic … ".
On the other hand, Paata Zakareishvili believes that it is necessary to talk to Abkhazians about political issues, especially now that Abkhazia does not want to become part of Russia, but can not receive messages from Tbilisi that would be more or less interesting to him.
.