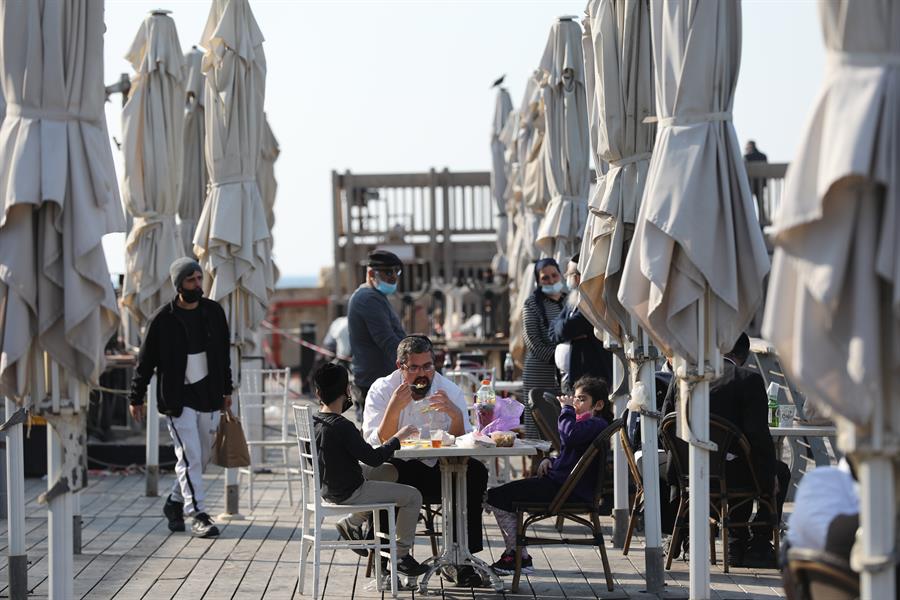 However, the outbreak of the new coronavirus is not yet controlled in the country, which registered an average of 10,000 new cases every day throughout January.
EFE / EPA / ABIR SULTAN
The Israelis returned to occupy the streets of the country this Sunday, 7, after the lockdown was extended three times

The third national confinement imposed on Israel to combat the spread of new coronavirus began to be relaxed this Sunday, 7. Infection rates remain high: in January, the country registered an average of 10,000 new cases daily. However, the government expects the fact that it has already vaccinated 38% of its population against Covid-19 show its effect and is betting on a slow and gradual exit from the lockdown. Now, citizens can move more than a kilometer away from their homes and resume face-to-face jobs. Schools, restaurants and entertainment venues will remain closed for now, but hair salons, nature reserves and national parks are now free to reopen.
The third wave of contagion by the SARS-CoV-2 virus remains uncontrolled in the country, according to Israeli authorities, because of new strains. Since January 24, the country's only international airport, Ben Gurion, has been practically closed to prevent these changes from entering. Without presenting evidence, the Prime Minister Benjamin Netanyahu stated that 80% of cases in Israel currently come from the variant discovered in the UK.
* With information from EFE