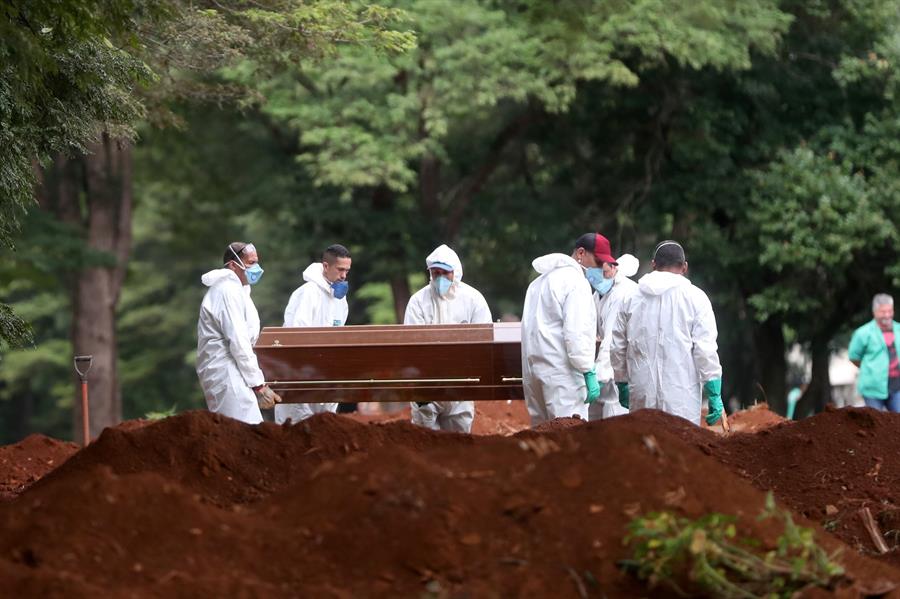 In the last few days, the capital of Amazonas registered a record of hospitalizations, exceeding the numbers seen at the beginning of the pandemic, when the health system collapsed
With the new advance of the disease, cemeteries in Manaus also returned to register rows of hearses

The mayor of Manaus, David Almeida, decreed emergency state for 180 days, authorizing temporary hiring of personnel, services and acquisition of goods and materials. In recent days, the capital of Amazon registered record of new hospitalizations, exceeding numbers seen at the beginning of pandemic, when the public health system collapsed. Cemeteries in Manaus also re-registered rows of hearses.
To combat the virus, the city also supplied mobile UBSs with medicines and rapid tests for the Covid-19. According to David Almeida, the goal is to reach infected people before they go to hospitals and health facilities, which need to receive more serious patients. This Tuesday, the 5th, the Governor of Amazonas, Wilson Lima, announced a credit package of R $ 140 million from January 11th to reduce the economic impacts caused by the pandemic.
According to a survey by Imperial College London, the transmission rate of the coronavirus in Brazil it is 1.04. In practice, this means that every 100 people with the virus infect another 104. With 56,000 new cases confirmed this Tuesday, Brazil has registered more than 7.8 million infected. In a period of just 24 hours, 1,171 new deaths were recorded, bringing the total number of deaths to 197,732.
* With information from reporter Letícia Santini