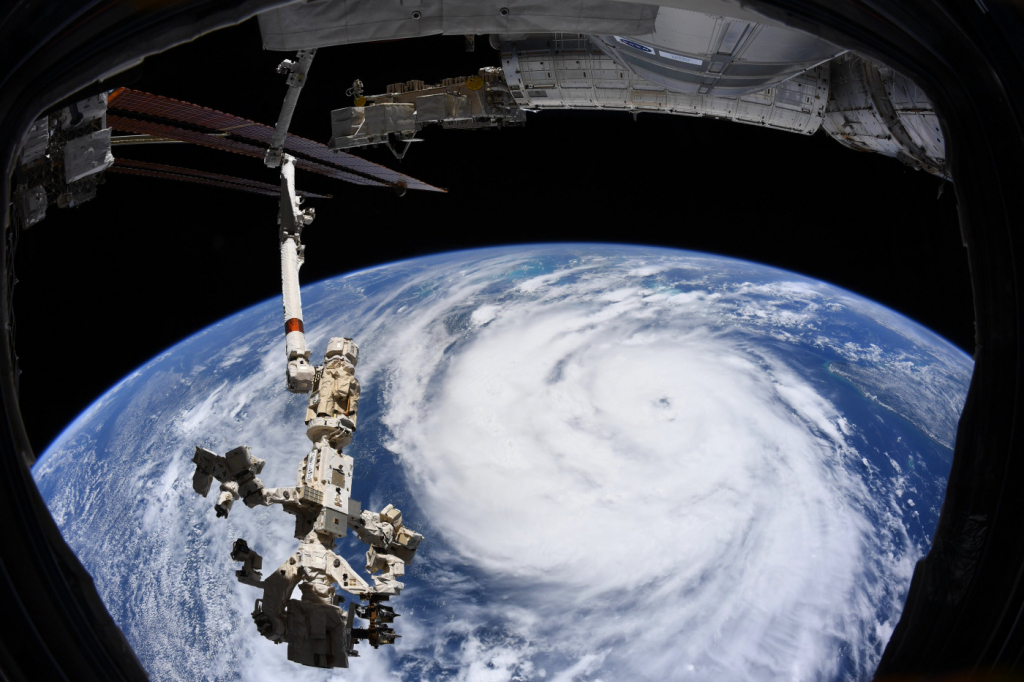 Eye of the hurricane touched the soil of the US state with category 4, this 80 km from New Orleans, which fears a tragedy similar to that caused by Katrina
Play/Twitter @nasa
Seen as 'extremely dangerous', Hurricane Ida hit Louisiana soil

The eye of the "extremely dangerous" hurricane Ida touched the ground of the state of Louisiana this Sunday, 29, with maximum sustained winds of 240 km/h and even stronger gusts, as reported by the National Hurricane Center (NHC, its acronym in English) of the USA. In a special bulletin, the NHC detailed that Ida played the solo as drilling 4 (out of a maximum of 5) on the Saffir-Simpson scale near Port Fourchon, 80 kilometers southwest of New Orleans, a city that fears reliving the tragedy caused exactly 16 years ago by Hurricane Katrina, which killed more than 1,800 people.
The situation is seen as worrying, as meteorologists have already warned that Hurricane Ida could cause a cyclonic tide and bring "catastrophic" winds to the coast of the state of Louisiana. The eye of the hurricane reached the United States near Port Fourchon, where there are land bases for 250 companies in the sector. Petroleum and that represent 18% of the country's supply, according to data from the local Chamber of Commerce. Ida travels at 20 km/h in a northwesterly direction, which will cause the center of the hurricane to pass over or near the city of Baton Rouge, capital and second most populous city in the state, only behind New Orleans, in the next few hours. around 220 thousand inhabitants.
In addition to the powerful winds, which could destroy homes, local authorities are concerned about flooding that could occur as sea levels rise, as well as heavy waves and rain. It was water that caused the majority of deaths in 2005, when the Katrina hurricane it reached New Orleans on Aug. 29, when it breached the containment dykes that protected the city on the Pontchartrain side. In an interview with CNN, Louisiana Governor John Bel Edwards acknowledged that Ida will be "very serious test" for the levee systems, which have received multimillion-dollar investments since 2005.
*With information from EFE.