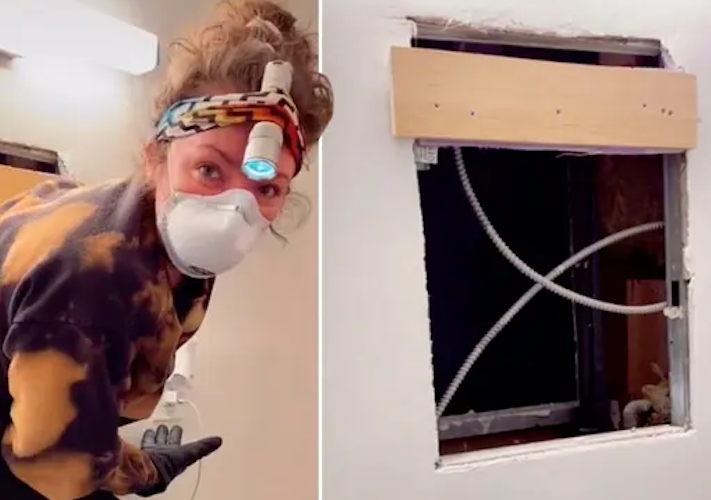 The woman, who lives in New York, found a three-bedroom apartment behind her bathroom mirror. The episode became a phenomenon on the social network Tik Tok.
In several Tik Tok videos, Samantha Hartsoe says that it all started when she felt a draft in her bathroom. So he decided to take a peek behind the mirror and realized that a hidden three-bedroom apartment was located on the farm.
Samantha, who works for a non-profit organization, had no idea what was going on when she started investigating why her apartment was always so cold, but still decided to document his research on TikTok.
In the first video she recorded for the social network, the North American said that even when the air temperature increased, his house was still very cold. "I go into the bathroom and feel the cold air," he said while recording.
In the videos, Samantha shows that there is no obvious source for the source of cold air. However, as the breath of air was strongest when she was near the door, the young woman paid attention and found that the air was coming out of the hole where the door locks.
When he took out the mirror, he came across a hole, but he did not hesitate to enter and then he realized that it was an apartment. Dressed in gloves and a mask – and accompanied by a hammer to protect herself – Samantha climbed the wall.
The American says it is not clear whether the apartment is under construction or has been abandoned. However, he found a used water bottle, and said there were "signs of life" in the place.
Several users of the Twitter compared Samantha's terrifying discovery to the 1992 horror film, Candyman, where a woman discovers a secret murderer's room hidden in the building.