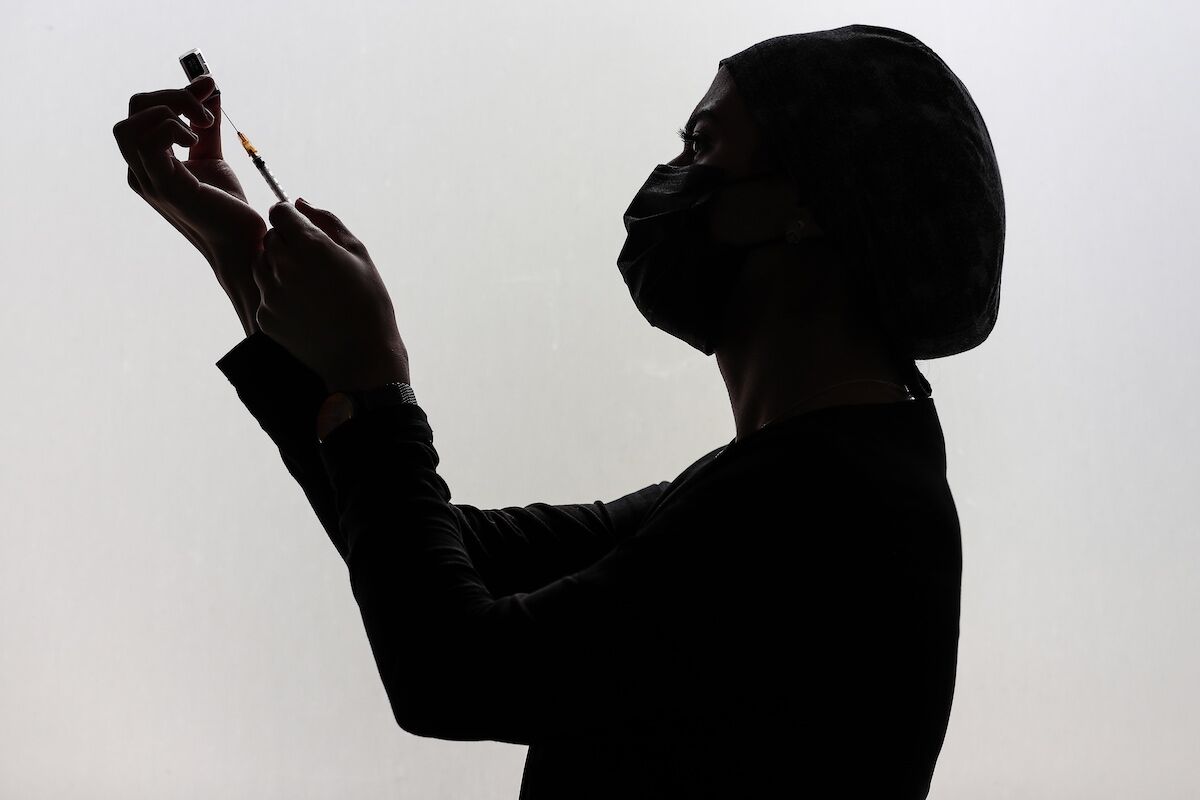 With the advance of vaccination campaigns, a large number of people under the age of 30 are reluctant to take the vaccine against covid-19. Young people speak of fertility concerns or side effects.
The inoculation campaigns against covid-19, which began late last year, have progressed smoothly — apart from the supply chain.
However, writes the British newspaper The Guardian, there are now concerns about those under 30 who are more reluctant to receive the first dose of Pfizer or Moderna vaccines than older people.
According to data from Public Health England, in England, 58.4% of young people between 18 and 24 years old, and 58.9% of young people between 25 and 29 years old have already received a first dose of the vaccine against covid-19. But that number is now slowly increasing and alarming the NHS (British National Health Service).
On the week of July 18th, 131.150 people between the ages of 18 and 24 were inoculated with a first dose of the vaccine — which corresponds to only one third of the 416,434 individuals who received the vaccine two weeks before.
Many young adults seem to have gotten the message that the virus is deadliest for those over 50.
Furthermore, actions taken by the British government contribute to this mindset. The end of restrictions on "Day of Freedom" allowed the reopening of clubs from midnight last Sunday. After 24 hours, Boris Johnson suggested that, after all, a covid certificate would be needed to enter those establishments in the future.
The change in opinion, according to some government sources, was "a ploy to increase adherence to vaccines among younger people."
With the number of new cases increasing dramatically among people in their 20s and the economy reopening, it is natural for many to believe that the Government does not consider it important if that age group is not vaccinated.
"We are at reopen the economy when young, in general, didn't take the vaccine"Which means there's no problem if they get caught covid," said Evie Aspinall, UK lead delegate to the G7 Youth Summit and former chair of the Cambridge University Students Union.
"We are being told that there is no sense of real threat," he added.
Interviewed by Observer, several young people in their 20s who were not vaccinated spoke of anxiety about their health, skepticism about vaccines and fear for what they see in the media — as well as lack of motivation.
"When the Government said that the elderly and people with underlying health conditions need the vaccine, I was in favor of it," said Mahmud Iqbal, a 26-year-old computer engineer and barber from Tufnell Park in north London.
"But then the plan changed. The age groups were going down and my family started asking me if I was going to get the vaccine", explained Iqbal, who was infected with covid-19 last year, noting fears about the side effects.
Georgia already told the English publication that the fertility was his main concern.
"I read about many adverse reactions to the vaccine, which makes me uneasy — effects on women's reproductive systems and cycles. I want to have a baby next year and there is no published data on its long-term effects on fertility," said the 28-year-old.
"I just don't understand why I really need it, I'm healthy and I trust my immune system more than the Government," he continued.
Sam Everington, an East London doctor who serves on the board of the British Medical Association, sees more need to be done to combat misinformation.
"It's difficult, but we need to continue to challenge what isn't true on social media," he said.
"The most common thing I hear is young people talking about infertility, and there is no proof of this"he explained.
Furthermore, the Government needs to "stop mixed messages". "The use of 'freedom day' was completely misinterpreted," he said.
"In our local hospitals, many patients now admitted with covid have not been vaccinated, and are a younger group. Younger people may think they're immune to covid or that they might just catch a minor illness, but that's not true," warned Everington.

ZAP //