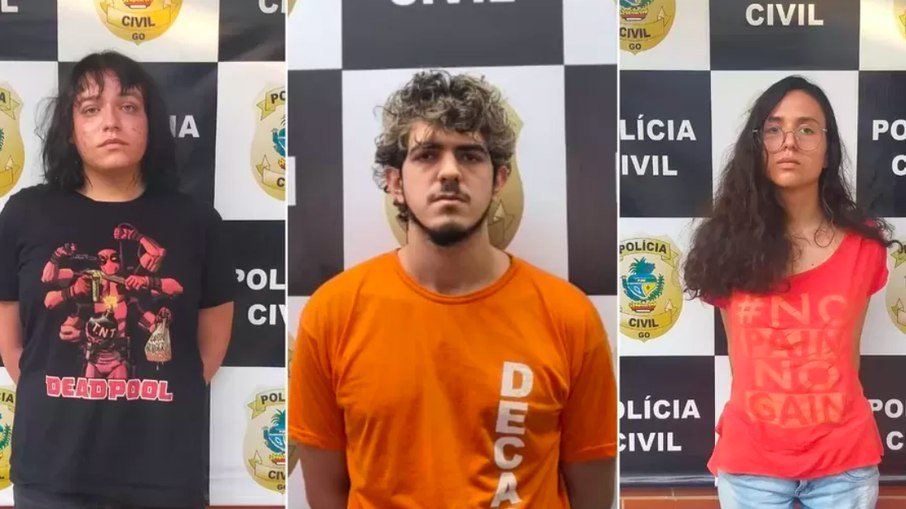 According to the Civil Police of Goiás, three people were arrested on suspicion of asphyxiating, killing and hiding the victim's body; investigation to be completed in the next few days.
Reproduction/Civil Police of Goiás
According to the delegate, those involved chose the victim at random and the death was part of a ritual

A Goiás Civil Police arrested three suspected of being involved in the murder of an 18-year-old girl identified as Ariane Bárbara Laureano de Oliveira, in Goiania. The victim disappeared on August 24 and his body was found six days later, in a forested region in the Setor Jaó neighborhood, in the capital of Goiás. Jeferson Cavalcante Rodrigues, 22, Raíssa Nunes Borges, 19, and Enzo Jacomini Carneiro Matos, who identifies himself as Freya, 18, were detained by the State Homicide Investigation Office (DIH). According to police chief Marcos Gomes, those involved chose the victim at random, and the death was part of a ritual to verify if Raisa, one of the suspects, is a psycho.
"According to the young woman, she would know if she has the personality disorder after killing someone, analyzing her reaction after the fact. The investigated did not present any kind of regret after the victim's death", said the police, in a statement. Also according to the corporation, a knife used in the crime was also seized by authorities. The prisoners also stated that, at the moment of death, they would play a song chosen by the trio, a signal for the beginning of a ritual. "In light of the information and the arrest of those involved, the investigation will be concluded in the next few days and the procedure will be forwarded to the Judiciary", concluded the police.