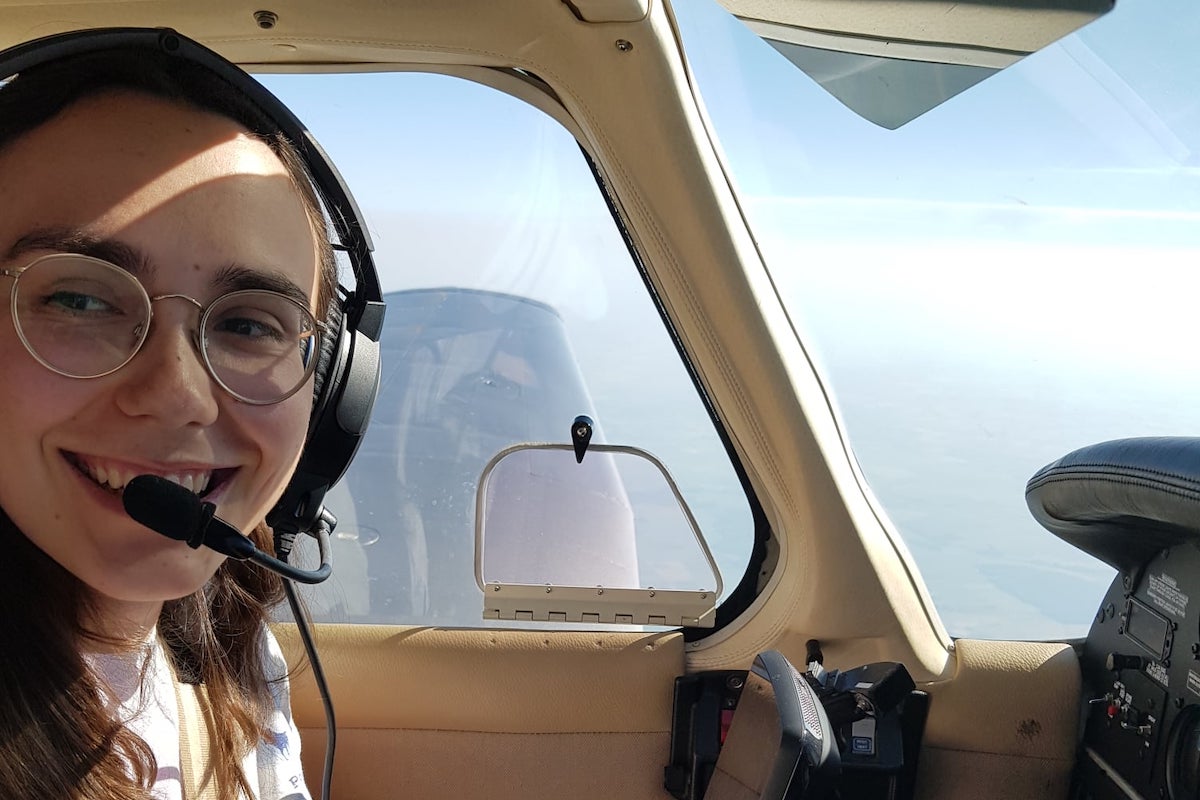 A 19-year-old girl set to work to carry out a "gap year" (the so-called sabbatical year) with a very unusual purpose: to become the youngest woman ever to fly alone around the world.
According to the news agency PA Media, quoted by the British newspaper The Guardian, Zara Rutherford, who is of English and Belgian nationality, will leave his hometown, Brussels, next month, more specifically on August 11, for this circumnavigation, which should last up to three months.
The 19-year-old is following in the footsteps of her parents, who are the two drivers.
"My entire family is made up of pilots, so I flew all my life. I started training seriously when I was 14 and got my license last year. My parents are totally supportive. It took a little longer to convince my mother, but there she managed to understand. My father encourages me a lot and is helping me with all the logistics", explained Zara to the news agency.
Zara will pilot a Shark ultralight, the fastest light sport aircraft in the world. The vacant seat was removed to accommodate another tank of fuel and also to avoid any questions about whether someone else could fly with her.
As you can see on the official website of this adventure, named "Fly Zolo", the planned route will take the young woman across the Atlantic, through Greenland, Canada and South America, to Alaska, then crossing into Russia and Indonesia, before returning to mainland Europe. If everything goes as planned, it will pass through the five continents and, no total, for 52 countries.
"The biggest challenge will be remote places like northern Russia or Greenland – there aren't many people living there, so if anything happens, I'll be in a bit of a weird situation. I have some nervousness and enthusiasm, sometimes both", he said.
According to the PA Media, the current record holder is the North American Shaesta Waiz, who was 30 years old when he achieved this feat, in 2017.
Zara, who plans to study Computer Science or Electrical Engineering, and whose dreams are also about being an astronaut, said: "At the beginning, I was only planning to fly around the world as an adventure during mine. gap year, without realizing that I would become the youngest woman ever to do it if he could."
"It was only when I started to do more research that I realized that I could be the first and youngest Belgian to circumnavigate the globe on my own. I hope that, with this, more girls will become interested in aviation", she admitted.
"I'm extremely excited and can not wait. There will be many challenges along the way, but experiencing all these cultures, their food, will be amazing and it will be worth it. I'm really looking forward to getting to know South America and Greenland", he concluded.

ZAP //